Student
ISM FAMILY NIGHT TWINS GAME
Join us to cheer for the Minnesota Twins as they battle the Baltimore Orioles. Tickets are $21 (Left field directly behind fence) and includes fan bus transportation.
The deadline is April 11. I reserved 150 seats. Space is limited on the bus so get your orders in quickly.
Contact Mr. Nielsen, Ext. 101, for more details.
Click HERE for registration form. GO TWINS!!!
Term III Exam Schedules
Grade 2 Term II Exam Schedule Grade 7 Term II Exam Schedule
Grade 3 Term II Exam Schedule Grade 8 Term II Exam Schedule
Grade 4 Term II Exam Schedule Grade 9-10 Term II Exam Schedule
Grade 5 Term II Exam Schedule Grade 11-12 Term II Exam Schedule
Grade 6 Term II Exam Schedule

Lower School Summer Enrichment Program
Summer is a time for fun, learning and exploring something new! We are pleased to once again offer our Summer Enrichment Program. Lower School students are invited to join our five-week long program running from June 24–July 25. These classes will be held Monday-Thursday from 8-noon.
Lower School Summer Enrichment Program
Upper School Summer Enrichment Program
We are pleased to once again roll our Summer Enrichment Program. Upper school students are invited to join our four-week long program running from July 1-26. We're offering a wide variety of courses designed to meet many different needs and interests. Some courses are for school credit and can be used to meet ISM graduation requirements, some are designed to prepare students for a rigorous course here at ISM or for the college experience in general, and some are offered purely out of academic interest. These classes will generally be offered Monday-Thursday and will take place before noon. The availability of these classes depends on how many students register.
Upper School Summer Enrichment Program

FIRST® ROBOTICS
Team WE ROBOT has done the final tweaks, bagged the robot, and cleaned up the build room at Datacard. Next stop: Duluth and the Lake Superior FIRST® Robotics Regional Competition.
According to insider information, this year's robot is formidable, and victory is not out of reach. This year's game involves two major components, shooting Frisbee-like discs and climbing a pyramidal structure. WE ROBOT's robot can do both.
The team elected to enter two regional competitions this year to increase the chances of winning a trip to nationals. The competition in Duluth will take place March 7-9, and a smaller team will attend. Team members Greg K., Chris D., Jessica Y., Aadil N., Kirsten J., Adam E., Nils A., and Nick R. (an Eagle Ridge student) will be a part of this effort.
The 10,000 Lakes Regional held at Williams Arena at the U of MN will be held during the final weekend of March, 28-30. These events are free and open to the public. The more fans, the better! This will be an exciting year.
Fan t-shirts will be available again soon, and you'll want one to wear to the competition. Adam E. has designed this year's shirt graphic.
Be sure to talk with a team member today and find out more about FIRST® Robotics.
Term II End of Term Exam Schedules
Term 2 End of Term Exam Schedule - Lower School
Term 2 End of Term Exam Schedule - Middle School
Term 2 End of Term Exam Schedule - High School
Creative Endeavors Projects
Congratulations to the 3rd graders for an excellent job on their Creative Endeavors Projects! The students were assigned a country and have been busy researching their country over the course of the term. The purpose of the Creative Endeavors Project is to teach students the skills involved in doing research in order to present a short speech accompanied by a visual display. One of the most important skills is time management. Students learned to budget their time in order to meet pre-set deadlines. The speeches that were given on Thursday were informative and entertaining for all! The 3rd graders' boards are on display in the lower school link for your viewing pleasure! Way to go, Mrs. Gill and the terrific third graders!

Night at the Target Center
The Athletic Department is excited to announce that the Boys and Girls Varsity basketball teams will be returning to the Target Center to face conference rival Community of Peace Academy again this year on Monday, February 11. The girls will play at 5:30PM and the boys will play at 7:00. Tickets will be sold by varsity players throughout the building starting tomorrow, January 30 and continue through Friday, February 8. Get your tickets early!
Tickets are $15.00 and are also a voucher for a Timberwolves ticket! There will be a fan bus available that departs ISM at 4:15 and will arrive back at ISM between 8:45-9:15. A second bus may be added if we have enough interest.
In case you haven't gone in the past, the premier basketball court in the state is available for ISM for a one night only event. It is a wonderful opportunity for us to host games for our high school. But it is not only special for our players - it is truly one special night for our entire school!
Don't miss this great evening of basketball. Our mascot will be running around and entertaining everyone. We will also have half-time shows and contests. A full concession stand will be available once inside.
Check out the attached flyer for more details and and an Order Form.
Hope to see you February 11 and remeber to wear your ISM/Husky colors!
National Geographic Bee Winners!
Over the past week, the seventh and eighth graders participated in the National Geographic Bee to determine their class winners. Those winners, seventh graders Sydney K. and Alejandro M. as well as eighth graders Chaskae B. and Katherine (Katie) R. met Wednesday for the Final and Championship rounds. The Championship round saw Alejandro and Katie answer a number of questions with Katie finishing first. She will now take a written exam which will be sent to National Geographic in Washington, DC. If her score is one of the top 100, she will advance to the State Geographic Bee, to be held in St. Cloud on April 5. Congratulations to all four finalists and Good Luck, Katie!
ISM AGAINST HUNGER - WE DID IT AGAIN!
Each year, our ISM community takes on a new goal to serve our local and global communities. Each year, our ISM community adds a new success to community service goals. Our ISM community is blessed with generosity and kindness.
Thanks to all of you who donated and attended the Yard Sale, attended and performed at Barnes & Noble, volunteered your time, purchased T-shirts, cookbooks, bracelets, and made financial donations. With all of your support, the ISM community will fund the installation of a new water unit and a remote laboratory that will be installed inside a remote medical clinic in the Dominican Republic plus send 150,000 meals to a community in need. ECE, along with our ISM Community, packed over 950 lbs. of non-perishable food that was donated to our local food shelves.
Your generosity and support of ISM Against Hunger is appreciated by so many.
On behalf of the SLO® Social Responsibility Dept., Students In Action, ISM Against Hunger Committee and all of the volunteers, Thank You and Happy New Year!
Sign Up for Huskies Ski & Snowboarding Club
Get out there and feel Minnesota's fresh winter air… sign up for the Huskies Ski & Snowboard Club!
A full season membership at $250 covers:
1. Lift ticket (discounted each trip)
2. ISM chaperones
3. Transportation to and from scheduled trips on coach buses
Scheduled ski trips:
1. Afton Alps - January 11 (evening)
2. Welch Village - January 18 (evening)
3. Trollhaugen - January 25 (evening)
4. Wild Mountain - February 1 (evening)
5. Spirit Mountain - February 9 (all day)
**If you don't want to sign up for the full season, feel free to sign up for individual trips. The cost of an individual trip is $65.**
See sign-up sheet HERE.
Questions? Contact Mr. Pobloske at mpobloske@ism-sabis.net or Sra. Izek at pizek@ism-sabis.net
Saturday, December 15, 9:00 am – 4:00 pm

Barnes & Noble ~ Eden Prairie Mall
The International School of Minnesota presents…
Fun Activities for kids of all ages!
ISM Musical Talent ~ ISM Artwork
Storytelling by ISM Parents/Guardians, Teachers & Students
Cupcake Decorating & FREE Gift Wrapping
Stop by the Café and enjoy the following:
Husky Cocoa
ISM Grilled Cheese or Cheese Pizza
Consider ordering a cheesecake for holiday gatherings!
Don't forget to bring your voucher
Visit bn.com/bookfairs to support us online from December 15 to 19
by entering Bookfair ID 10872786 at checkout.
From the SLO® Social Responsibilities Department: Local Community Service Opportunity
We are looking for volunteers to ring bells for charity at various locations on December 7, 14, and 21. Contact Emma I or Lauren M for more details or to sign up!
Homework Club
We are happy to announce that we now have a Homework Club for grade 6-12 students. This club is offered to students who need help with their homework. It is offered Monday through Thursday from 3:45 to 4:30 in room 406. No need to sign up in advance! Simply show up on the day that help is needed! We have students available every day willing to help their fellow peers. We hope many students will take advantage of this great opportunity.
Term II Exam Schedules
Grade 2 Term II Exam Schedule Grade 8 Term II Exam Schedule
Grade 3 Term II Exam Schedule Grade 9 Term II Exam Schedule
Grade 4 Term II Exam Schedule Grade 10 Term II Exam Schedule
Grade 5 Term II Exam Schedule Grade 11 Term II Exam Schedule
Grade 6 Term II Exam Schedule Grade 12 Term II Exam Schedule
Grade 7 Term II Exam Schedule
S.P.A.M Goes to Mall of America
Join us on November 21 for a trip to Mall of America. We'll have unlimited-ride wristbands for Nickelodeon Universe and plenty of time to get some exploring and shopping in. Have your child bring along some extra cash for lunch and window-shopping. Price includes ride wristband and transportation.
Click HERE for permission slip.
Final Exams Schedules
Lower School (Grades 1-5)
Middle School (Grades 6-8)
High School (Grades 9-12)
MECA Sportswear – Letter Jackets
The MECA Sportswear sales representative will be at ISM on Tuesday, November 16 to take orders for letter jackets.
Orders will be taken during lunch period outside the lunch room. If students will be absent that day, they may obtain order forms from the front office.
All sizes of jackets will be available to ensure proper fit.
Students should bring any patches they wish to have sewn on the jacket at the time of order. (State patches, Sport inserts, Award Letter, etc…)
A $100 DEPOSIT is required at the time of order (see pricing info in the office)!!
Questions? Contact Athletic Director, Turner Neal, at tneal@ism-sabis.net.
Husky Online Sports Store
The Huskies, in partnership with rSchoolToday and MyLocker.net, are excited to announce the launch of the Husky sports store, which is full of great clothing and accessories featuring the Huskies! Items are extremely customizable and are great for team purchases. Check it out by going to our EMAConference.org website and clicking on image in the bottom right corner.
You can get to the EMAC site by clicking HERE.
Or directly to the store by clicking HERE.
International Indoor Soccer Tournament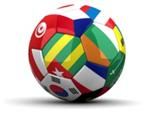 ABOUT THE TOURNAMENT
Players will be given 3 skill sessions (dribbling, passing, and shooting). After skill drills, students will be divided into teams and assigned a student coach. Teams will play at least 3 games against each other. We will finish with a swim* from 3:30-4:00pm.
PRIZES
All players will receive a soccer prize.
WHAT TO BRING &/OR WEAR
Water bottle, shorts, t-shirt, shin guards, soccer socks, and gym shoes. *Swimsuit and towel.
COST
Pre-registration: $18.00 (before Nov. 9)
Write checks to: Parent Connection
Walk-in registration: $20.00
WHO TO CONTACT
Sarah Totall, 952-918-1800 ext. 607 or stotall@ism-sabis.net

Registration forms are available HERE.

Proceeds go to ISM Middle School Soccer Program
Attention Grades 6-12 Students: Upper School Activity Night at ValleyScare
ISM Upper School Activity Night at ValleyScare is on Friday, October 26. Cost is $40 per student and will be billed to your account if you would like to attend. Cost includes pizza, transportation and admission to ValleyScare.
For more information and to submit permission form, click HERE.
Attention Grades 1-5: HUSKYPALOOZA Halloween Activity Night
The annual Huskypalooza Halloween Activity Night is right around the corner on Friday, October 26 from 5:30-8:00pm. Grades 1-5 are invited for some fun on the Friday before Halloween. There will be gym games, video games, board games, glow in the dark dodgeball, campfire, and movies. The cost is $20 and includes pizza, juice, and snacks. There's a $5 discount for siblings. Huskypalooza gets bigger and better every year and this year is no exception!
Permission slips are available HERE. Also, there are extra forms by the PE office. Any questions please contact Mr.Nielsen at 952-918-1800, Ext. 101 or mnielsen@ism-sabis.net.
Please note: NO COSTUMES PLEASE.
Upcoming S.P.A.M. Activities
The permission slips for the middle school conference day SPAM trips are available below! Permission slips are due Monday, October 15. Contact Mr. Chacko (cchacko@ism-sabis.net) if you have any questions.
Scholastic Book Fair, October 11, 12, 15-18 at ISM!
The All-Star Book Fair starts Thursday and runs through October 18. Parent volunteers are needed for the Book Fair! Peak times are before and after school and
during the lunch/recess times. They also need set-up help on Wednesday the 10th from 12:30-3:30. Please email Sara Reich, Head Librarian, at sreich@ism-sabis.net if you are able to help out.
Donuts with Dads! On Friday, October 12 we will be having a special book fair morning for dads and their kids. Moms are welcome to join us too! Click HERE for more information.
Diary of a Wimpy Kid – The Third Wheel goes on sale November 13! We are able to sell pre-orders at an exclusive paperback price of $8.49 ($9.11 with tax) with our book fair. What a great deal! Orders will be taken during the book fair. The Third Wheel will be delivered to and distributed at ISM on November 13.
More Book Fair details (and online shopping) can be found at HERE.
International Student Trips for Students in Grades 8-12
The ISM World Language Department has put together three international trip opportunities for the students at The International School of Minnesota. The basic itinerary for each trip is linked below so please click on the country which interests you. If you would like further information regarding the travel opportunities, please contact the lead teacher as noted below as soon as possible:
China (Students in Grades 9-12) – Informational Meeting Thursday, October 4, at 4:30 in Room 501 - Alice Yang ayang@ism-sabis.net
France (Students in Grades 8-12) – Caroline White cwhite@ism-sabis.net A meeting for all interested students and parents will be held on Thursday, October 4, at 4:30pm in room 503 to go over the tour details and to even walk you through the tour website. Students who enroll for the trip by October 12 are able to lock in a payment plan with very manageable monthly payments!
Spain (Students in Grades 9-12 with the possibility of grade 8) Informational Meeting Thursday, October 4, at 4:30 in Room 411 - – Patricia Izek pizek@ism-sabis.net
2012-2013 Middle School Homework Schedule
Middle School Homework Schedule -grade 6
Middle School Homework Schedule grade 7
Middle School Homework Schedule grade 8
2011-2012 Lower School Math Team
In our eighth year of having a 4th and 5th grade math team, we continued to participate in the Math Olympiad program competing with nearly 150,000 participants from around the world. Twenty-five students participated in a series of five monthly contests of 5 problems each, from November to March, and weekly practice sessions solving unusual and difficult problems and thinking creatively.
The students responded well and all were recognized with certificates for their participation. The top scorer for our team was Samantha B. Two students placed in the top 50%: Samantha B. and Shilpa G. Each participant on the team should be very proud of his/her accomplishments!
Want to join the 2012-2013 Debate Team?
High school debate is a competitive intermural speaking activity. Participating in debate offers students a wide range of benefits. Students must prepare cases both for and against the resolution, so they learn to look at an issue from all angles. Debaters practice both written and oral communication, learning how to persuade and convince through evidence and reason. Students who are applying to college among a large group of high-achieving peers can distinguish themselves from the crowd by putting debate on their applications; this demonstrates to admission officials that they have gone the extra mile to develop their communication and critical thinking skills, areas which are always high on the list of college recruiters. Debate season is from August through December. Tournaments are held on Saturdays; a few tournaments are held on Friday night and the following Saturday. The practice schedule is set each fall and depends on the schedules of other sports and activities; we coaches try to be as flexible and accommodating as possible for students with other commitments. An informational meeting will be held in August, during the first week of classes. Please watch for further announcements. If you are interested in participating, please e-mail alyman-buttler@ism-sabis.net for more information.
To learn more details, see flyer HERE.
Preethi P., Grade 12, Becomes National Merit Scholarship Winner
ISM Class of 2012 Student, Preethi P. has won the prestigious National Merit® Scholarship award. This scholarship is the most prestigious achievement given by the National Merit Scholarship Corporation. Only the top 2,500 out of a total of more than 1.6 million test takers are selected for this award.
All winners of Merit Scholarship® awards (Merit Scholar® designees) are chosen from the Finalist group, based on their abilities, skills, and accomplishments–without regard to gender, race, ethnic origin, or religious preference. A variety of information is available for NMSC selectors to evaluate: the Finalist's academic record, information about the school's curricula and grading system, two sets of test scores, the high school official's written recommendation, information about the student's activities and leadership, and the Finalist's own essay.
Preethi will be attending Stanford University in the fall of 2012 to begin her studies in Health Care/Medicine.
ISM congratulates Preethi for this outstanding accomplishment!
To read more about Preethi and her many accomplishments, click HERE.
To read about ISM's other National Merit® Scholarship Semifinalists named back in October, see The Pulse of ISM article HERE.
National Spanish Exam Awards a Success for ISM Students!
On Monday, ISM Spanish students and parents attended an awards lunch at MASA Mexican Restaurant in downtown Minneapolis to celebrate their performance on the National Spanish Exam. The exam is one of the largest of its kind. This year over 143,000 students took the exam in the USA. ISM had 62 students who took the exam, of which 42 placed as winners!
At the lunch Senator Klobuchar sent a representative, Mr.Rumicho, who read a personal letter written by her congratulating our students. She brought to light the importance parents and teachers play in the student's success. The students also heard some inspirational words from the Consulate General from Ecuador, Dr. Silvia Ontaneda, who reminded our students of the importance of learning and mastering a second language, especially in today's world.
We are very proud of our students for an excellent job, BRAVO!
ISM Students Attend Le Grand Concours Honors Brunch & Awards Ceremony
Last Friday, fifteen ISM Lower School and Upper School students attended Le Grand Concours Award Ceremony at the University of Minnesota accompanied by two ISM French teachers. National Winners received the Certificat Lauréat National along with a medal (Gold, Silver or Bronze). State Winners received the Certificat
d'Honneur. Students who scored above the 50th percentile did not attend the ceremony but received the Certificat de Réussite.
The Le Grand Concours competition is held each year on a national level, and ISM has competed for many years, beginning with students in our 3rd Grade Advanced class, and extending through Grade 12.
Among our Lower Schoolers, five students are National Champions this year: Morgan S., Adam M., Rohan A., Shilpa G. and Bianca S.
In Upper School, there are four National Champions: Katherine B., Alejandro M., Alexandre C. and William M. In addition, there are also six State Champions: Victoria C., Emily S., Linnea A., Emma O., Madison S-H., and Sarrah B. One of our Lower School students, Katherine S., also attended this event to receive Honorable Mention.
Congratulations to all participants!
ISM Students Attended the À Vous la Parole! Contest at the U of MN
On Wednesday, April 25, 32 ISM French students from grades 7-12 participated in the annual À Vous la Parole! contest, held at the Coffman Union on the Minneapolis campus of the University of Minnesota. This event, which brought together 1,300 students from 29 schools throughout Minnesota, is an oral competition which offers students a number of formats for competition, all involving oral production. ISM students participated in areas such as extemporaneous reading, small and large group singing, and extemporaneous conversation. There are four levels of recognition: blue ribbon (excellent), red ribbon (très bien), white ribbon (bien) and Honorable Mention (assez bien). We are pleased to announce that one individual and one group won blue ribbons, and our other seven entries all won red ribbons. Félicitations aux lauréats!
The individual blue ribbon went to Katherine B. in the category of Extemporaneous Reading. The group blue ribbon went to Aparaajita ., Lydia F., Emma M. and Kiera J. in the category of Large Group Song.
Congratulations to our French World Language Students!
GOOD LUCK in St. Louis, WE ROBOT Team #2705!
ISM's WE ROBOT Tema #2705 is not quite finished for the season. A group of 19 students and 10 parents and mentors will be traveling to St. Louis over the next couple of days, April 25 – 28 to compete in the nationals. This is a first for the team and everyone is very excited to be going. Though the competition is tough at the regional competition, the nationals will be even more intense . Teams from all over the country will be in St. Louis, and many of them have had years of experience. Some will be rookies, but all the teams will show fierce coopertition™. The team will arrive Wednesday evening and will meet the already shipped robot at the Edward Jones Dome. They'll uncrate the robot, unload tools and set up the pit area. Practice matches begin the next morning at 9:00 and will go until noon. Qualification rounds will be on Thursday afternoon and end mid-morning Saturday, and the division matches will be held early afternoon. The team will arrive back in Minneapolis Saturday night with a lifetime experience of teamwork, excitement, anxiety, hope, fun, meeting new friends and just spending time with each other.
To read the team's latest Gazette, click HERE.
To learn more about this competition, visit FIRST Robotics website HERE.
Starting on Thursday, April 26, watch the live action webcast of the activity HERE.
We wish the team safe travels and much success this weekend! GO BOT GO!
Two ISM Destination ImagiNation Teams will go to State!
Imagine… extraordinary creativity, unstoppable teamwork and innovative problem solving. All without adult help! That's what Destination ImagiNation is all about. Two ISM teams are joining over 140 of the best teams from across the state at the Minnesota State Destination ImagiNation Tournament this Saturday, April 14 at Jackson Middle School in Champlin.
ISM's 5th grade team "The Chiefs" is competing at 8:30 am in the Fine Arts challenge "Coming Attractions." The challenge requirements include creating a movie trailer for an imaginary movie. They have just one minute to set the stage and only 4 minutes to perform their fast paced skit.
The 7th grade team "Brace for Impact" is competing at 9:30 am in the Structure challenge "Hold It." This challenge requires loading a team-built structure with weights and golf balls while performing an original skit about a character that captivates, holds or delivers something.
There are four more challenges in Destination ImagiNation, each with their own focus and requirements: Technical, Scientific, Improvisational and the community service challenge projectOUTREACH. More information is available at www.idodi.org.
The State tournament is free and open to the public. Doors open at 7:00 am and the awards ceremony begins at 5:30 pm. Come cheer for our teams!
Directions to Jackson Middle School are on their website at http://www.anoka.k12.mn.us/education/components/scrapbook/default.php?sectiondetailid=242512&sc_id=1200346619. The school is at 6000 109th Avenue North in Champlin.
Good luck, ISM teams! Stay tuned for results…
For a schedule of events, click HERE.
ISM's Students in Action Head to Washington DC!
Students in Action is a national youth leadership program. The program encourages high school students to get engaged and be the change that they wish to see in their communities. This is ISM's inaugural year as part of the national organization and its Upper School members include: Georgie B., Emma M., Sophie S., Sophia M., Lydia F., Marianne P., Lauren M., Kirsten J., Bola K., Kaitlin T., Emma I., Maddie F., Ria P., and Raveena P.
On Saturday, April 14, the Jefferson Awards for Public Service was proud to announce that the Students In Action team from The International School of Minnesota had been selected as the Minnesota Recipient For Outstanding Service by a High School and will represent the State of Minnesota at the 40th Annual Jefferson Awards National Gala Event in Washington DC, June 18-20, 2012.
ISM's Students In Action team was judged by a local panel of judges which included representatives from the Minnesota Vikings, Hamline University, and CenterPoint Energy. Criteria for winning this competition is based on students demonstrating a commitment to service, as well as achieving the seven goals of "Students In Action," a Jefferson Awards initiative that empowers high school students to lead a movement to grow volunteerism in their school. The efforts of all the students that participated in this competition will pave the way for greater
volunteerism throughout the State of Minnesota.
ISM Students In Action presenter, Georgie B., reflects on her experience at the University of Minnesota last Saturday:
"When I arrived at the U of M on Saturday afternoon, the event was already in full swing. All eight schools had been there since one, and were just finishing up their lunch break. The day's activities consisted of a guest speaker from the Victims of Torture organization, a few team games, and some raffle drawings. At 3:00pm it was time to give the oral presentations of our successes this year to the judges. The order of the presentations was picked out of a hat, and ISM was picked to go second. When I got up to the stage, I gave my six-minute presentation about how ISM deserves to be the SIA regional winner. The oral presentation was worth 12 points, and a written form that was submitted April 1 was worth the other 88 points. There were seven other schools competing, and the school with the most points was chosen to go to Washington D.C. this summer for the national competition. To my surprise, ISM won, even though we competed against schools who had been in Students In Action for more than a year, raised more money than us, and had a full team give the oral presentation. We get to go to Washington D.C. in June to compete in the national competition for the Most Outstanding Service School, and along the way get some leadership training in the field of community service."
If you would like to see Georgie's presentation from last weekend, click HERE.
The Jefferson Awards "Students in Action" program is free and available to all high schools in Minnesota. It is currently serving students in over 350 high schools in 13 communities nationwide, including Charleston, Chicago, Indianapolis, Memphis, Philadelphia, Pittsburgh, and the San Francisco Bay Area. This June, each of the 13 regional winning high schools will be showcased as part of the Jefferson Awards National Gala, and during the gala one school will be chosen as the National Recipient for Outstanding Service by a High School.
To learn more about the Students In Action organization, visit their site HERE.
We wish ISM's Students In Action team the best of luck as they present in Washington D.C. this summer!
ISM Students Recognized as Eden Prairie Optimists Essay Winners!
Three students from The International School of Minnesota (ISM) have been recognized by the Eden Prairie Optimists as 1st and 4th place essay winners. Sydney K. was the 1st place winner, and Linnea Å.was the 4th place winner in the Grade 4-6 category. Carmen C. was the 4th place winner in the Grade 7-9 category. A special note about Carmen is that she is a 7th grader, and the 1st and 2nd place winners were both 9th graders. Each year, the Optimist Club announces the new contest with the official topic around which the essays must be written. With little guidance, students need to write between 700 and 800 words. This year, they needed to reflect on "How my Positive Outlook Benefits my Community."
ISM instructor, Danielle Jesperson, decided that her 6th and 7th grade students in Enrichment English classes would take on the essay task. Students wrote their essays and then chose if they wanted peer review and feedback. "I stay in the background and let the students write and review the essays," said Mrs. Jesperson. The students had about a month to work on the essays, and they could not indicate who they were or which school they attended. According to Mrs. Jesperson, the impartial judges review the essays with fairly strict parameters in mind.
On Monday, February 27, the contestants and their families and teachers gathered at the Eden Prairie Library to learn who had won the contest. Gift cards were awarded to the winners.
Congratulations, Sydney, Linnea, and Carmen on a job well done!